CSA
Going Fishing
Today you will Start the activity Below! Goin' Fishing! This will be due May 31st. Take your time! BE CREATIVE. View examples for ideas. Also check the checklist below to make sure you have all the requirements. THIS IS FOR A GRADE. If you learn a new way to draw or new tool quietly show your neighbor. Be sure to change your Orientation to Landscape. Use the whole page for your drawing. BE CREATIVE! Your drawing should not look exactly like the example given. On May 31 you can turn it in to Google Classroom. Watch the video below for extra tips!
​Busine​ss
Your will finish your Business Plan. Make sure you turn 3 documents in to Google Classroom: Business Plan, Business card, and Flyer or Billboard
Powered by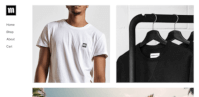 Create your own unique website with customizable templates.